Introducing Festival Condos Located at Interchange Way & Highway 7, Vaughan and moments from shopping, amenities and steps from the VMC subway.
Festival Condos high-rise towers that are set to become the tallest condominium development in South Vaughan Municipal Corporation.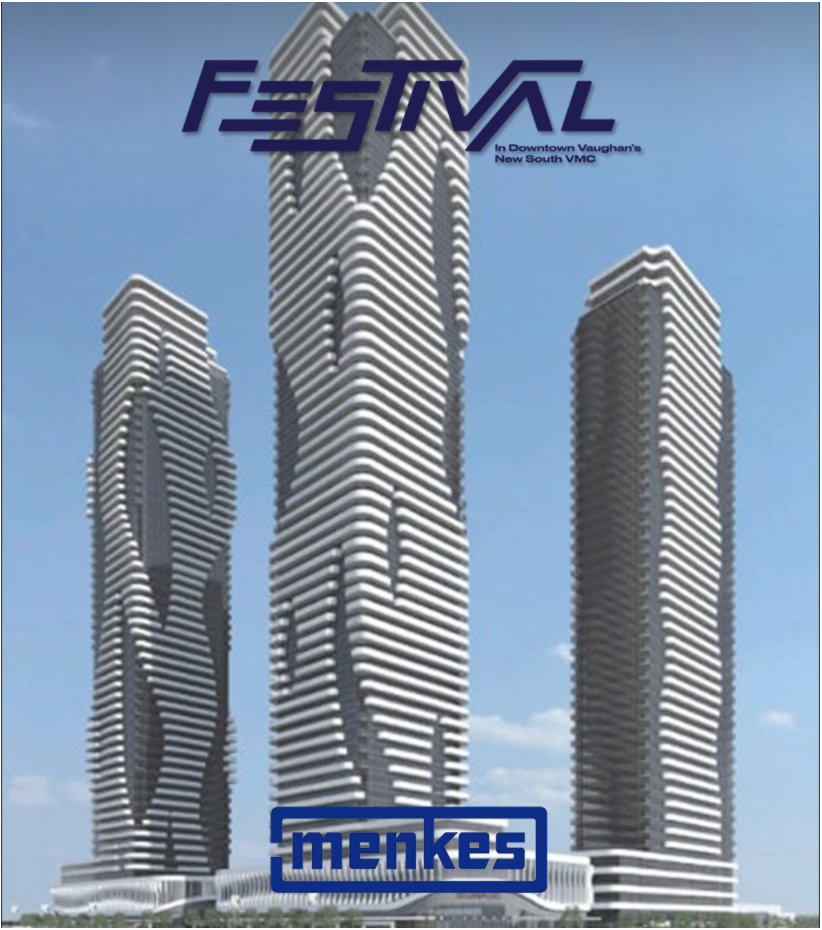 The development is scheduled for completion in 2024.

Festival Condos has a total of 1300 units.

Sizes range from 497 to 699 square feet.

Party Room with Catering Kitchen


















Festival in South VMC is set to become the entertainment capital of Vaughan. One of Canada's largest master-planned communities brought to you by Menkes and QuadReal.

Deposit Structure
$5,000 on Signing
Balance to 5% in 30 days
2.5% in 90 days
2.5% in 180 days
2.5% in 370 days
2.5% on March 1, 2022
5% on January 6, 2023


If you are interested in speaking or meeting with me to discuss this project in detail , please reply to this email or call Mahesh Khatri at 416-464-6568